The Facebook Business Manager is a powerful tool: it can help businesses to manage a lot of things and accomplish many kinds of activities, but it is not very popular. In fact, it has been around for a while (it was launched in 2014), but it raised some awareness only recently, after a lot of improvements and the introduction of new features. At Wiredmark, we use it every day mainly to manage Facebook pages and advertising accounts for our clients, and we find it very useful, even though a few things could certainly be improved. Let's see what it is and what we can do with it.
What is the Facebook Business Manager
The Business Manager is kept separated from the standard view of Facebook users, something like a private room, with advanced functionalities for advanced users, such as businesses in need of managing different accounts and pages. All the actions can be performed in this room, but they still interact with the main area. The web or marketing agency is the perfect example of a typical Business Manager user: agencies like us have to manage a lot of different pages and advertising accounts, and during the day we switch from a page to another like platforms in Sonic the Hedgehog.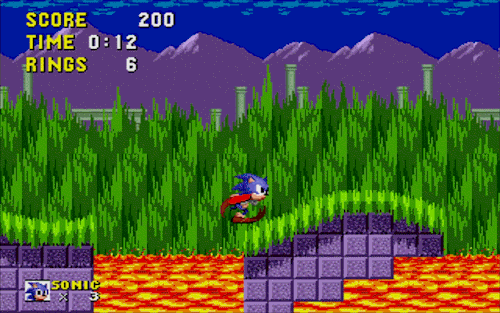 With the Business Manager we can avoid this back and forth, and we can manage all the pages and monitor all the campaign with a single tool, but that's not the end of it: we are a team, and sometimes I need help from my colleagues to manage a page or tweak an advertising campaign, but thanks to the Business Manager this is not a problem: we can all be added in the Business Manager and the administrator can decide to whom a certain page or advertising account will be assigned.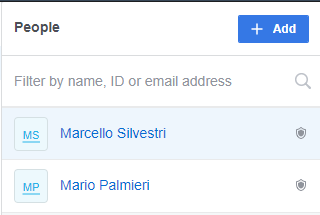 The Business Manager allows us to keep the personal stuff separated from the business.
The structure of Facebook Business Manager
Think about a virtual agency: you will have a CEO, a few directors, employees, and customers. The CEO is the person to whom the Business Manager should be associated, as it is unlikely they leave the company. One of the directors is probably in charge of social media, so they will have admin access to the Business Manager as well. The director works with some colleagues, who are in charge of one or more pages, according to their workflow. That's what Business Manager allows you to do.

Important thing to keep in mind: you can activate Business Manager only if you have at least one ad account, that's why we recommend it's the CEO. Obviously, you can invite other admins and give limited access to partners, for example when you are working with another agency on one project in particular.
Should you use it?
Altough it is not perfect, Facebook Business Manager is still very useful, and if you do marketing campaigns with Facebook, you should certainly consider this tool, especially if you fall in one of these categories:
An agency in charge of pages and ads for multiple clients;
A big agency with multiple clients and agents;
A business, no matter how big, that collaborates with other businesses on common projects;
An e-commerce with massive re-targeting campaigns active;
A website that needs to share a custom audience;
A business that runs ads in different countries with different currencies and time zones.
However, the Business Manager is not only pros, but also cons, which you should consider before taking a decision:
You can't remove the main account;
The knowledge base is actually quite poor;
Some procedures are too complex;
Some well-known bugs stay unresolved for long time.
What can you do with pages and ad accounts?
There are three actions you can do for pages and ad accounts (called assets):
Add an asset: if your business already owns this page and you want to claim it, you can select this option and input the ID or the URL to see it in the Business Manager.
Request access to an asset: if you are an agency and you work for a client, you can request access to their assets with this option, and they will receive a notification. You'll see the resource in your Business Manager as soon as your client accepts the request.
Create a new asset: if it does not exist yet, you can create it. It will automatically appear in the Business Manager, and your business will be the owner.
You can also assign a Pixel to an analyst or an editor, who will be able to monitor it and make changes.

If you are an active business on social media, Facebook Business Manager is a top tool, and with consistent improvements ahead, it is doomed to become necessary.