There is no need to quote recent surveys or researches to realise that a lot of brands use influencers in their marketing campaigns, and a quick scroll on your Instagram feed will confirm this impression. The reason is very simple: influencer marketing works, and works well, and this trend is doomed to grow to the point that it becomes an established marketing practice.
Why influencer marketing works
Needless to say, when we talk about influencers, our mind immediately goes on Instagram, but that is not the only source: there is influencer marketing also on Facebook, Youtube, blogs, and so on. Whether the social media chosen, people usually trust celebrities rather than traditional advertising, because the way this form of marketing works is completely different: you have to give something if you want to get something. Let me give you an example: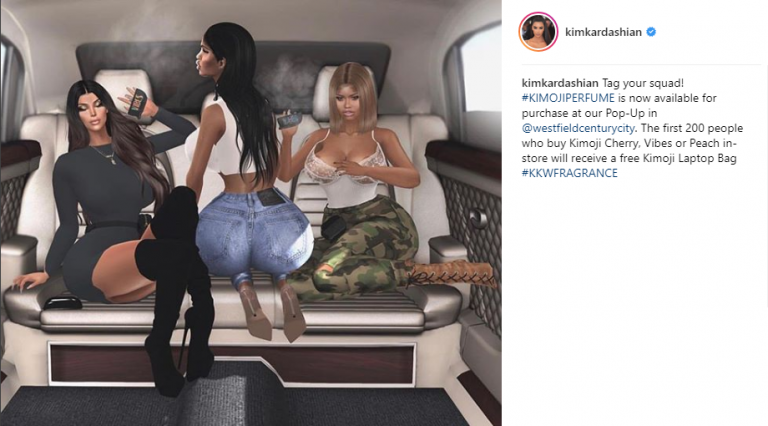 In this post, Kim Kardashian is sponsoring a product by giving a limited promotion to her loyal followers, but it will also benefit the brand itself, because those people will be more incetivated to buy the product. It's a win-win.
Now, how do you exploit the power of the influencers in your niche? Here are a few ideas.
Blog posts
A collaboration based on blog posts can develop in two ways: the blogger can either dedicate a whole post to your product or they can show one of the possible uses. For example, if you want to promote some kind of food, you can either ask a food blogger to review it or use it in a recipe. The choice depends on your strategy: if you aim to solve a problem that is very common among your audience, perhaps a review is not enough.
Important fact: make sure the blogger you choose embraces your core values and can effectively represent you and your product, otherwise the risk is that the whole campaign won't be credible.
Once you are sure about your collaborator, give them enough time and high quality photos of your product to make them in condition to do a good job. Usually bloggers receive their traffic through SEO (Google and other search engines optimisation) and Social Networks, so you're much likely to benefit from these sources.
Brand ambassador
It is like moving to a higher level: you can turn an influencer in a brand ambassador, which means agreeing on a long term partnership. As your ambassador, the person you hire will regularly post contents about your brand, and if you organise important events, they could follow you and present your company and products.
Obviously, just like I said in the previous paragraph, it is important that the influencer you hire complies with your values and the mission of your company, otherwise you risk to spread the wrong message.
Be careful with surprise presents
Another common way to start a collaboration is sending an unexpected present, which will consist in the product you want to advertise, and then you can hope in a review on their social profiles.
However, there are some cons you should take into account: first of all, there is no agreement and no payment: this means the influencer is not obliged to give you the visibility you are looking for. Besides, some of them usually reply with a request of payment for their services.
And what if they don't like your present? You may even get a negative review!
So, if you want to opt for this method, make sure you are proposing yourself to the right person.
Do you use influencer marketing?
There were a few suggestions on how to exploit influencer marketing in your digital strategy. Have you ever dealt with influencers? How did you use their power? Tell us in a comment!