When it comes to search engine optimisation, a bulb named "Google" turns on in our mind, as it is the major search engine on the market. Nevertheless, Google only holds 70% of the search engine industry, so there is another 30% to cover! And that is when Bing, Baidu, Yahoo!, and other search engines come into play. Bing, in fact, is the second on the list, so it is legit to try doing SEO on Bing and getting a good position there, too, and not only on Google, Google and always Google.
If you think it makes things more complicated, you will be surprised when you find out it is so simple that the hardest thing to think about is why you didn't do it before.
Here are some tips and tricks that will help you doing SEO on Bing.
Linkbuilding on Bing is more permissive
While Google only encourages to build links organically, which means it only gives significance to backlinks when you receive them because of the good value of your content, Bing also appreciates links exchange. In fact, in Bing's guidelines there is a small paragraph about reciprocal linking, which says:
In cases like this, you agree with another website to exchange links. They point one at your site, and you point one at their site. Keeping in mind that humans normally don't follow this pattern, Bing can easily see there is limited value to such link exchanges. Don't skip this as a valid link building tactic, however. New websites need links, and exchanging a link is a solid way to not only gain a trusted inbound link, but potentially to gain direct traffic form the other website. That traffic could easily bring with it more links as those new visitors spread the word about your own website.
Furthermore, we know Google sometimes had been cryptic about guest posts, wigwagging between fierce warnings about any linkbuilding strategy and softer statements. Bing is on a different page:
A further option is to do some guest blogging. Many websites and blogs, in exchange for writing unique content and article for them, will allow a link back to your website. You'll need to establish some trust, so be sure you build your credibility as a trusted topic expert before approaching other sites and offering to guest blog. Just remember that if they like your work, they'll sing your praises. If you fall short or try anything sneaky, however, they will blog about that, too.
A warning, but also a blessing.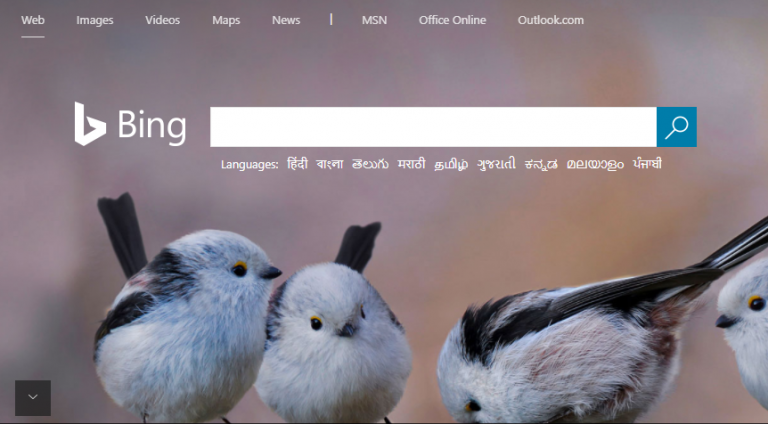 The TLD is important, too
Bing knows official websites are more valuable than any other, as they have more authority and they are supposed to give the most accurate information possible. For this reason, to Bing, .edu and .gov websites have got more authority and they are privileged in the SERP. If you have the chance of getting a backlink from these websites, you'd better grab it!
Exact match like crazy!
Bing loves exact match: while Google recommends writing naturally, Bing favours those who try to match the exact query of their target.
This means the keyword must be in the meta-title tag, to say the least, but it would be great if you also take care of all meta-tags, because they are another important raking factor on Bing. SEO on Bing is highly conditioned about the on-page.
Anchor text should contain an exact match keyword as well, because Bing loves it. Just make sure you do not exceed, otherwise you will get a penalisation by Google.
Local ranking is different
If you try to search a place in your area on Google, the first result you get is the biggest kid on the block, e.g. a mall when searching for clothes shops or a big supermarket when you need to buy groceries, because the most important ranking factor for Google is the authority of the business.
On Bing, the situation is different: if you try to make the same research in the same area, you will find out Bing will show you the closest shops first, because the algorithm finds proximity more valuable than prestige.
Just like Google's Google My Business, it is very useful registering your business on Bing Places, however, even if you don't, Bing may find your premises thanks to local listings like Yelp. Keep that in mind, if you are trying to improve your SEO locally.
The importance of social signals
Bing reads social signals very well, so you are more likely to get viral content on top of the SERP when searching on Bing, rather than other factors. For example, you could find contents in other languages if they have a lot of shares on social media, even though you are an English speaker based in an English-speaking country using an English browser.
Make sure your visitors can easily share your posts on social media, in order to get more likes, retweets, and other social signals.
Content is king
SEO on Bing seems way easier than Google, however, this does not mean you can afford publishing low-quality posts, because Bing also keeps an eye on that, so keep writing good content!